Dear colleagues, dear friends,
Due to the Covid 19 epidemic situation , it seemed to us still uncertain to maintain in good conditions our next DEF seminar dedicated to "Vascular Wall, Angiogenesis and Related Disorders" that we wanted initially to organize in Hôpital FOCH on September 14-15, 2020, and that we had placed secondarily on May 3-4, 2021.
We have therefore postponed it again and have chosen a late date with the hope that the sanitary situation will be mastered properly by then. The new dates will be October 25-26, 2021: same programme, same speakers, and we hope the same interest and enthusiasm of all participants as during the previous seminars. We thank all the faculty members for having accepted without any hesitation to accept these changes in order to be part of this new adventure. Registrations remain open under the same conditions.
We apologize for these ongoing changes but they seemed to us necessary if we want to keep this meeting as a presential one. We hope that you will understand this, as we think that we are all eagerly expecting to meet again for proper non-virtual exchanges!
We look forward to welcoming you next fall in Paris for other thrilling moments in safe conditions. Take good care of yourself and please remain safe.
Very sincerely yours
Georges RODESCH , Suresnes
Serge BRACARD, Nancy
Michael SÖDERMAN, Stockholm
After an unintentional break in 2020 due to the Covid epidemic, we have the great pleasure to announce that we will again organize in October 25-26, 2021, in Hôpital FOCH, in Suresnes, very close to Paris, the next DEF (Disease Education Forum) seminar.
After the successes of the two first seminars dedicated respectively to "Spinal Cord Vascular Malformations" and to "Cerebral Veins", and that gathered more than 120 participants coming from all over the world, we will deal this time with "Vessel Wall-Angiogenesis- Related Pathologies".
The format of the seminar, appreciated and praised by both lecturers and participants, will remain the same: we will focus during two full consecutive days on one topic that will be analyzed in detail, from basic neurosciences to therapeutic applications.
The aim is to increase and enrich our knowledge about a component of the vascular tree that is often less well understood or sometimes even neglected. The vessel wall represents indeed a specific entity that ongoingly and dynamically interacts with its environment and will thus be a key to many pathophysiological phenomena creating specific symptoms or diseases (among which aneurysms are the most known)… Biological or genetical defects of the arterial wall lead to severe conditions as for example in Ehlers Danlos syndrome that requires specific therapeutic considerations. Furthermore, angiogenesis is an active phenomenon that modifies vascular lesions over time, which cannot be forgotten when one studies these lesions in both adult and pediatric populations. It may even be responsible for particular malformations as cerebral proliferative angiopathy.
A specific DEF studying various aspects of the vessel wall and angiogenesis, from vasculogenesis to embryology and anatomy, from physiology to illnesses, malformations, symptoms and treatments will help us to better understand diseases we face daily in our practice, and will improve our patient management.
Many international speakers will join us for this third DEF, to share their experience and to participate in intense debates and fruitful discussions. You know already some of them and appreciated the quality of their presentations. They all accepted enthusiastically to come back to Foch for this third thrilling adventure. We are happy to welcome also new members of the faculty, all specialists in their respective fields, and we thank them for having agreed to participate to this new seminar.
We will be pleased to welcome all of you for these two working days in October 2021, organized in the Department of Diagnostic and Therapeutic Neuroradiology of Hôpital FOCH, labelled by the French Ministry of Health as "Constitutive Reference Center for Rare Diseases", for central nervous system vascular malformations, in collaboration with the departments of Neuroradiology of Nancy and Karolinska University Hospital.
We hope that you will appreciate the programme that we have created and we are looking forward to see you for a productive and stimulating DEF, and also to enjoy the vibrant fall in Paris.
With all our best regards and welcome
H. Benamer, France
A. Berenstein, USA
P. Berlit, Germany
L. Boon, Belgium
S. Bracard, France
M. Catala, France
S. Dupuis Girod, France
G. Finet, France
J. Frosen, Finland
S. Hetts, USA
X. Jeunemaître, France
M. Komiyama, Japan
M. Marks, USA
T. Naidich, USA
D. Orbach, USA
G. Rodesch, France
M. Soderman, Sweden
W.E. Sonntag, USA
M. Tanaka, Japan
A. Valavanis, Switzerland
R. VandenBerg, Netherlands
M. Vikkula, Belgium
B. Wasserman, USA
We are at your disposal to help you build a partnership that will best fit your needs.
Please contact : Jessica ISSÉ
jisse@europa-group.com
Business Development Manager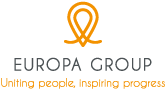 For more information, you can contact the course secretary Mr Simon Jarjoura : s.jarjoura@hopital-foch.com